References
How to inspire over 1,000 customers
with its 24h pick-up system.
The 24h pick-up system from PSS
The ideal system for every pharmacy.
Locations
More than 1,000 pharmacies in Germany have already recognized and seized their opportunity.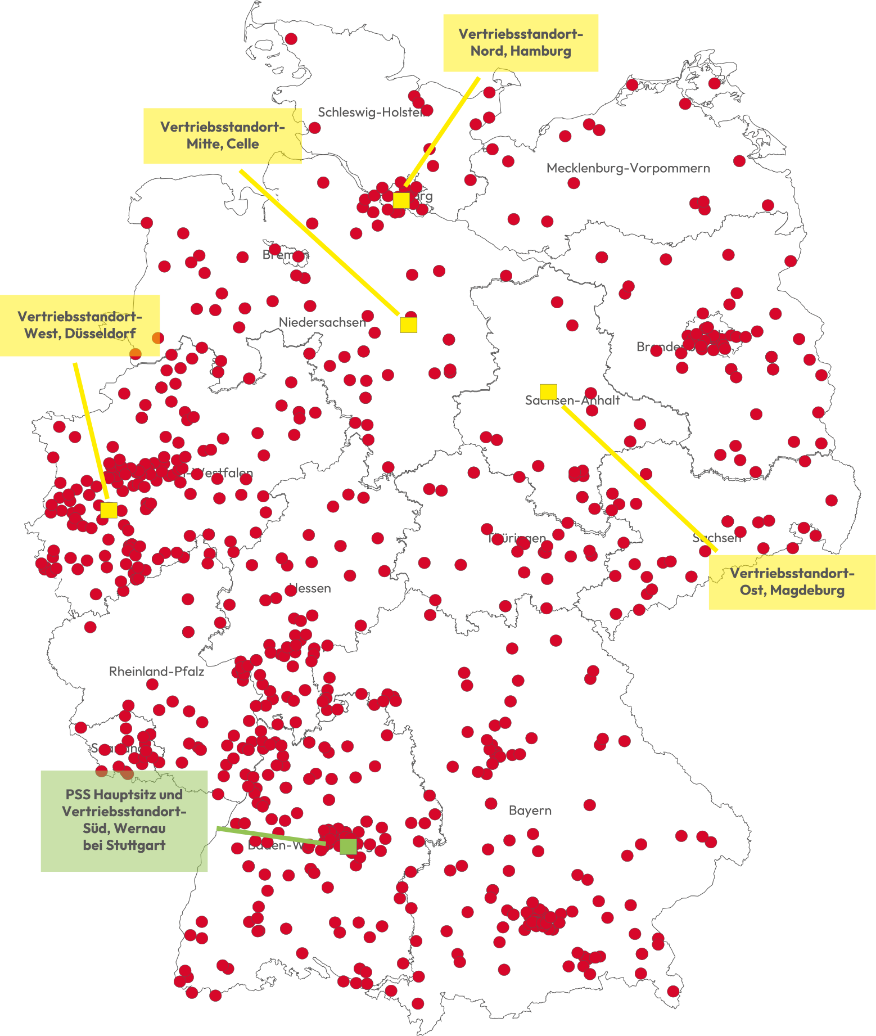 The map shows you a selection of PSS collection system locations nationwide. Please feel free to ask us for reference examples from your region.