PSS
More service.
More time.
More profit.
You and your pharmacy team are essential to healthcare delivery and face new challenges every day. We as PSS support your daily routine with our 24h pick-up systems by relieving you in the area of pick-up and therefore giving you more time for consulting and sales.
In times of staff shortages and rising costs, this aspect is more important than ever. Collection systems strengthen customer loyalty and allow more time at the pharmacy counter for consulting and sales, potentially increasing sales by up to 20 %!
Our 24h pick-up systems also reduce costly services and provide customers with 24h availability. Using with e-prescription, can serve customers much faster than any mail-order pharmacy can. Customers can even receive an SMS or e-mail when their medications are ready for collection at their own convenience. Simply great and smart!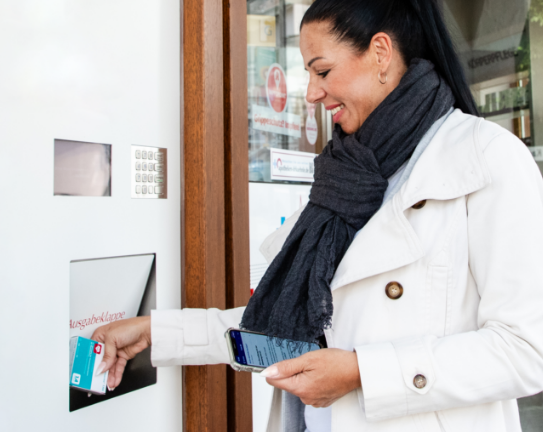 The 24h pick-up system
Easy handling. Sustainable service.
14>
A customer comes to your pharmacy with their prescription. Unfortunately, the drug is not in stock.
24>
The medication is ordered and payment taken and a secure pick-up number is provided to the customer.
34>
Once the order has been delivered by the wholesaler, the goods are stored in the PSS collection system. Optionally, your customer can be informed automatically via SMS or e-mail.
44>
Your customer can now pick up their medications 24 hours per day, even outside your opening hours - whenever convenient for them. The customer can also pay at collection.
References
More than 1,000 pharmacies in Germany have already recognized and seized their opportunity.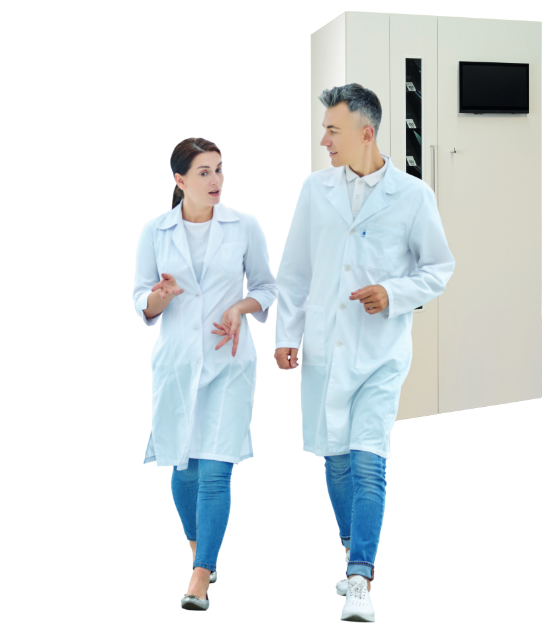 Benefits
We know that your time is precious.
We know that time and its use is a crucial economic factor. We support you with our 24h pick-up systems so that you can use this time with your customers primarily for consulting and sales. You can store ordered medications easily and conveniently in our 24-hour pick-up system. This relieves your staff of the burden of dropping off subsequent deliveries and defects, reduces your cost-intensive messenger services, and gives your customers flexibility when it comes to pickup. This is how we provide benefits in front of and behind your HV.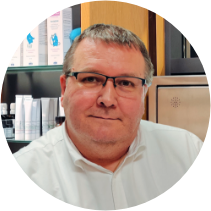 Jürgen Frasch
Pharmacist (PSS-Mini)
Jürgen Frasch
"We have a PSS pick-up system in all our pharmacies. My customers appreciate the service of being able to collect their pre-ordered medication outside opening hours. The pick-up machine is also very popular with our elderly customers."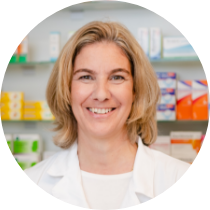 Andrea Ulsamer
Pharmacist (PSS-Lite)
Andrea Ulsamer
"For me, the 24h pick-up system from PSS is above all an extension of opening hours, modern and customer-oriented, simply because it allows me to offer my customers a service that, for me, should take the pharmacy into the future."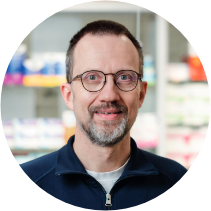 Dr. Harald Paulsen
Pharmacist (PSS-Standard)
Dr. Harald Paulsen
"With the PSS, we are attracting commuters from our own town as customers again. Without the 24h pick-up system, they weren't able to to come to the pharmacy twice a day within our opening hours."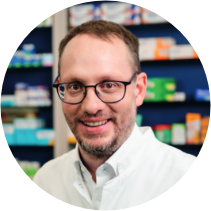 Dr. Matthias Kühnle
Pharmacist (PSS-Lite)
Dr. Matthias Kühnle
"My customers are taking to the pickup system very positively, more than was to be expected. We have numerous customers across all age groups who are very happy to use the pickup system as an alternative to traditional collection."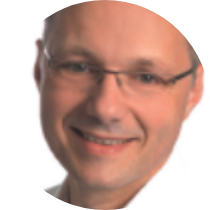 Tobias König
Pharmacist (PSS-Standard)
Tobias König
"Our customers have enthusiastically embraced PSS's pickup terminal.
Now we can combine all the advantages of the "on-site pharmacy" with time flexibility. From our perspective, this is an innovative way forward."